Flying Fish Extra Pale Ale $8.99 Orig. 9.99
12/6 Pack
An original American pale ale, our XPA highlights the subtle, sophisticated flavors and aromas of our Midwestern two-row malt and imported aromatic and Munich malts. Pacific Northwest hops create an extremely balanced beer with a beautiful straw color. And thanks to you baseball fans, the XPA is the best-selling local craft beer at the Phillies ballpark.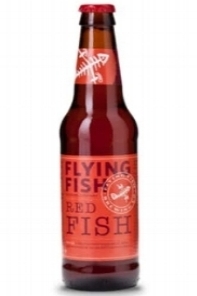 Flying Fish Red Fish $8.99 Orig. 9.99
12/6 Pack
Red Fish is a hoppy red ale. Columbus, Chinook and Cascade hops give the beer a robust piney nose. Two-row, crystal and cara-red malts give the beer a malty background and a 7% abv.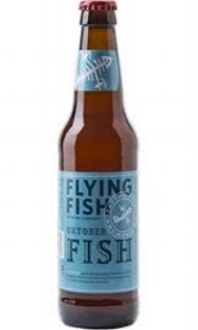 Flying Fish Oktober Fish $8.99 Orig. 9.99
12/6 Pack
First released in 2002, and sold out in two weeks. A tribute to the classic Fest styles of Germany the O'Fish uses European malts hops and yeast. A beautiful reddish color, a savory malt profile and nice hop flavor, make this Fest beer quite drinkable. OktoberFish is great with food and especially great with Lederhosen.
Flying Fish Farmhouse $8.99 Orig. 9.99
12/6 Pack
A tribute to the highly drinkable "every day" beers from French-speaking Belgium. Contains Belgian two-row pale malt and 7% wheat. This beer is lightly filtered with an earthy, spicy hop character from imported Styrian Goldings hops and a beautiful rich creamy head from the wheat.
Flying Fish Hopfish IPA $8.99 Orig. 9.99
12/6 Pack
This English-style I.P.A. features a deep golden color, plenty of hop bitterness balanced by malt sweetness. Dry hopping results in a floral and herbal hop finish. The beer features a combination of European malts to balance the hops, making this quite drinkable and quite versatile in pairing with food.
Shiner Bock $8.99 Orig. 9.99
12/6 Pack
Tip back a bock. Brewed with rich roasted barley malt and German specialty hops, this lightly hopped American-styled dark lager always goes down easy. Originally a seasonal beer, fans have demanded it year-round since 1973.
Magic Hat $16.99 Orig. 18.99
12/12 Pack - An ale whose mysterious and unusual palate will swirl across your tongue & ask more than it answers. Brewed clandestinely & given a name whose meaning is never revealed. Why? Why indeed. A sort of dry, crisp, refreshing, not quite pale ale, #9 is really impossible to describe because there's never been anything else quite like it.
Sierra Nevada $8.99 Orig. 9.99
12/6 Pack
Pale Ale began as a home brewer's dream, grew into an icon, and inspired countless brewers to follow a passion of their own. Its unique piney and grapefruit aromas from the use of whole-cone American hops have fascinated beer drinkers for decades and made this beer a classic, yet it remains new, complex and surprising to thousands of beer drinkers every day. It is—as it always has been—all natural, bottle conditioned and refreshingly bold.
Craft Beer